Features
Explore all the features below OpenBB Bot has to offer.
Theme color
We believe in personalization and customization to enhance the user experience. That's why we've made it possible for you to customize the style of your OpenBB Bot to suit your unique preferences. We understand that everyone has their own individual style, and we want to make sure that the OpenBB Bot fits seamlessly into your routine.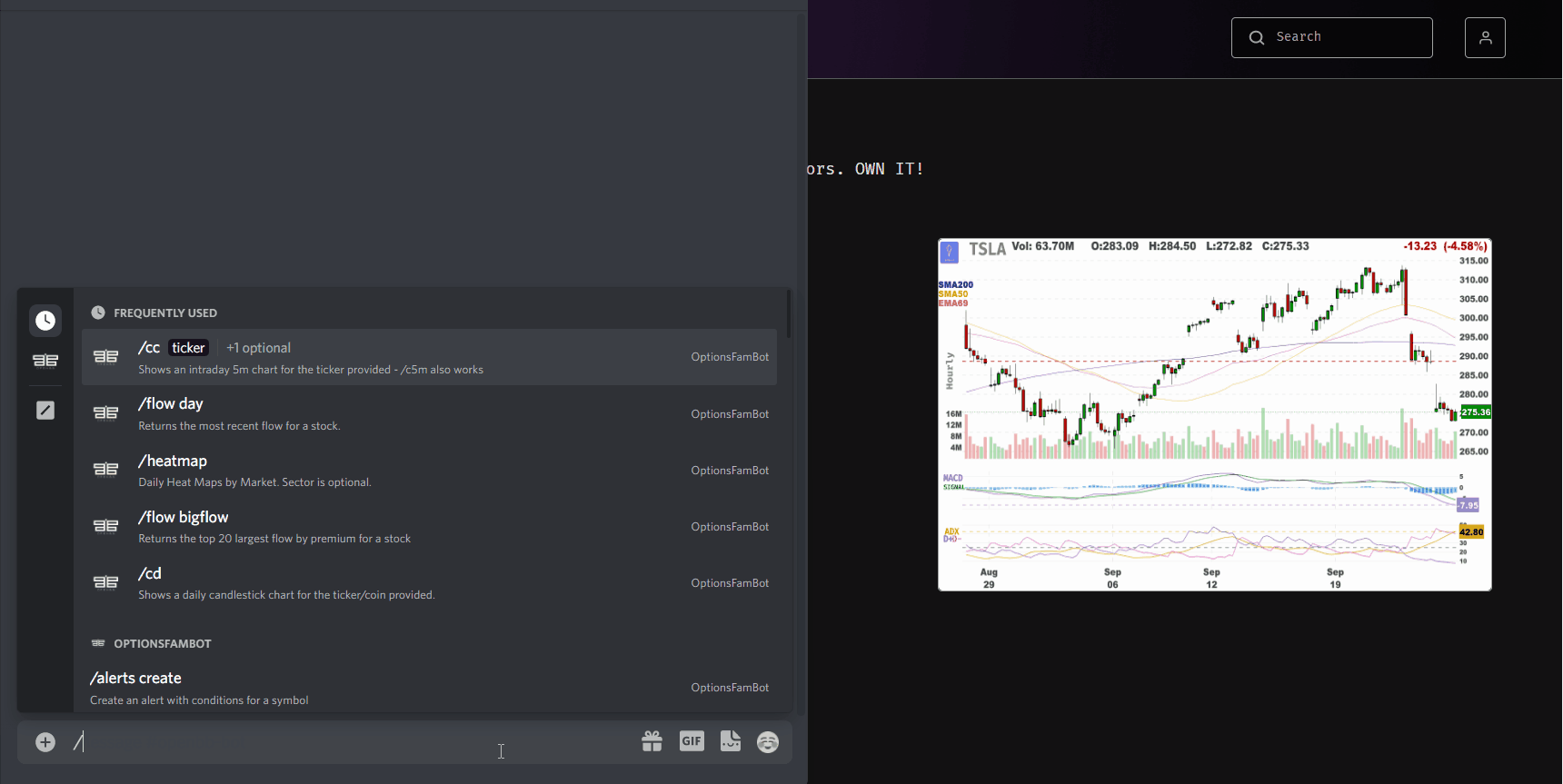 Customize Charting
We understand that technical analysis indicators are at the core of online investment communities. Thus, we built in-chart customization so users can select which indicators are relevant to them. We also included pre-market/extended-hours charts to not leave any data behind.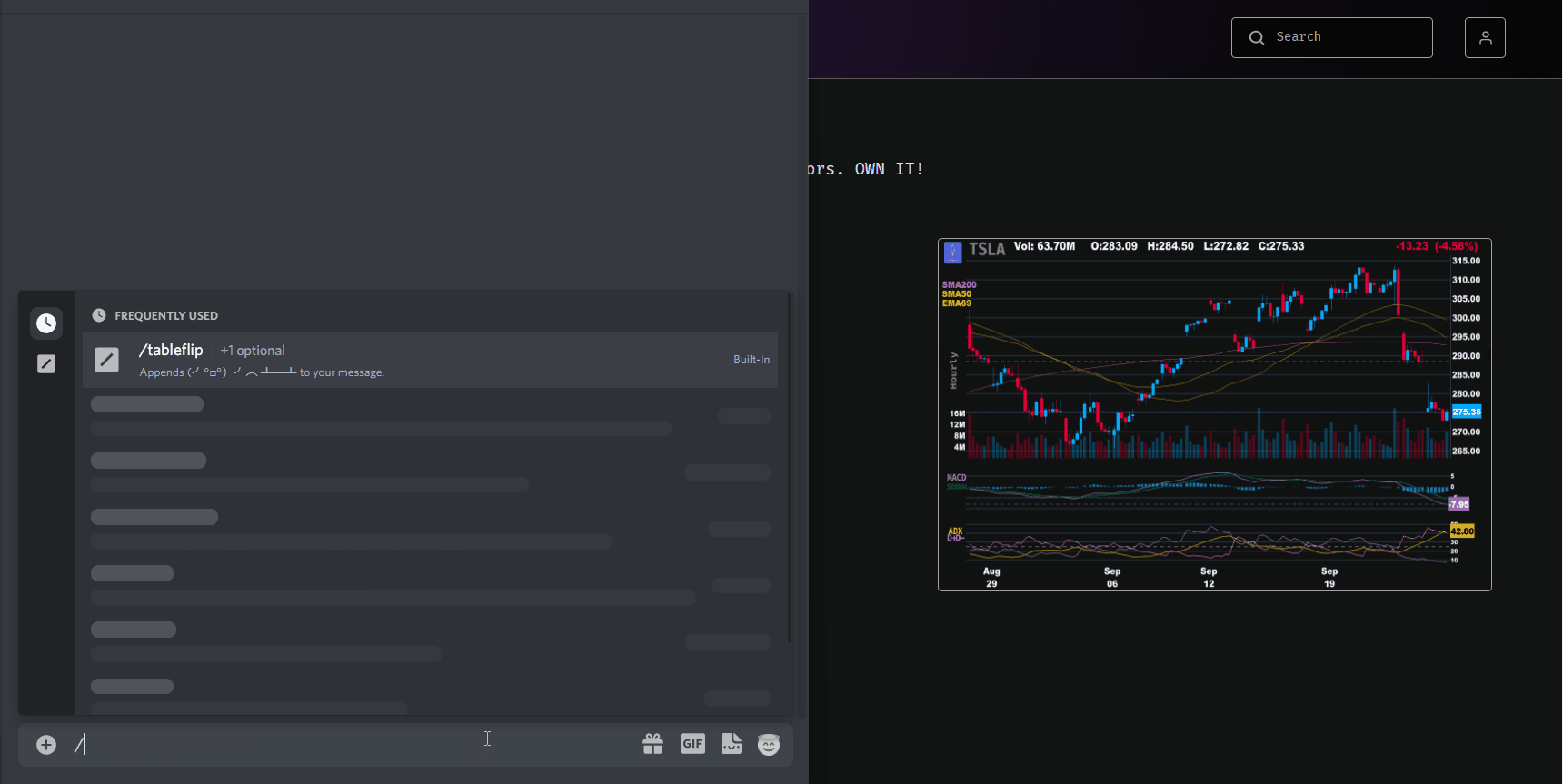 Autoposting (Discord + Server only)
Set up automatic posts in your server on many different premium features that OpenBB bot provides - Flow, Darkpool, Heatmaps - and more!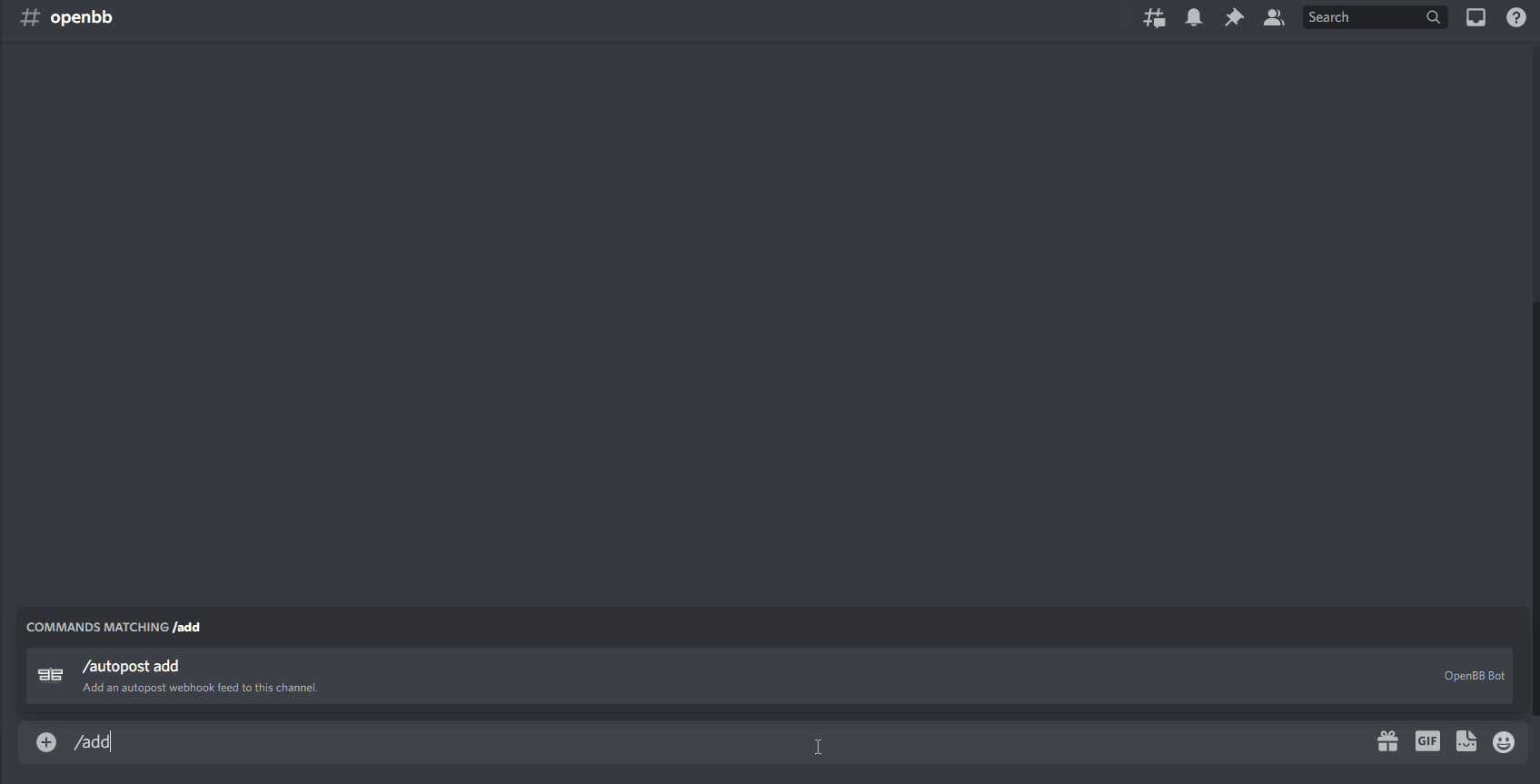 Billboards (Server only)
Send billboard messages that show up on each command run. This allows you to easily spread messages across your server.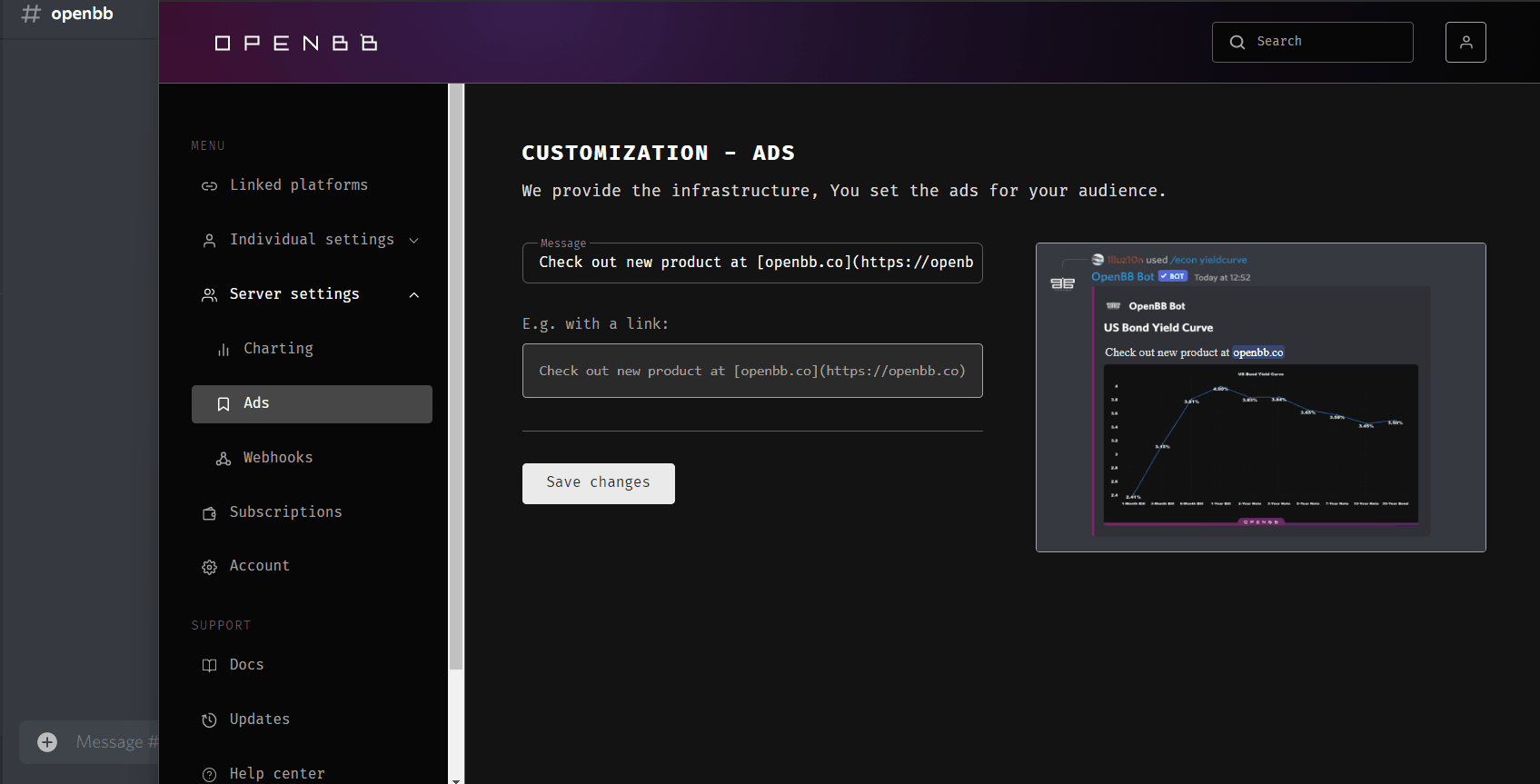 Set Alerts (individual only)
Set alerts for your favorite stocks, cryptocurrencies or forex and get notified when they hit your target price. No need to set one alert per broker, now you can do it all from the same place.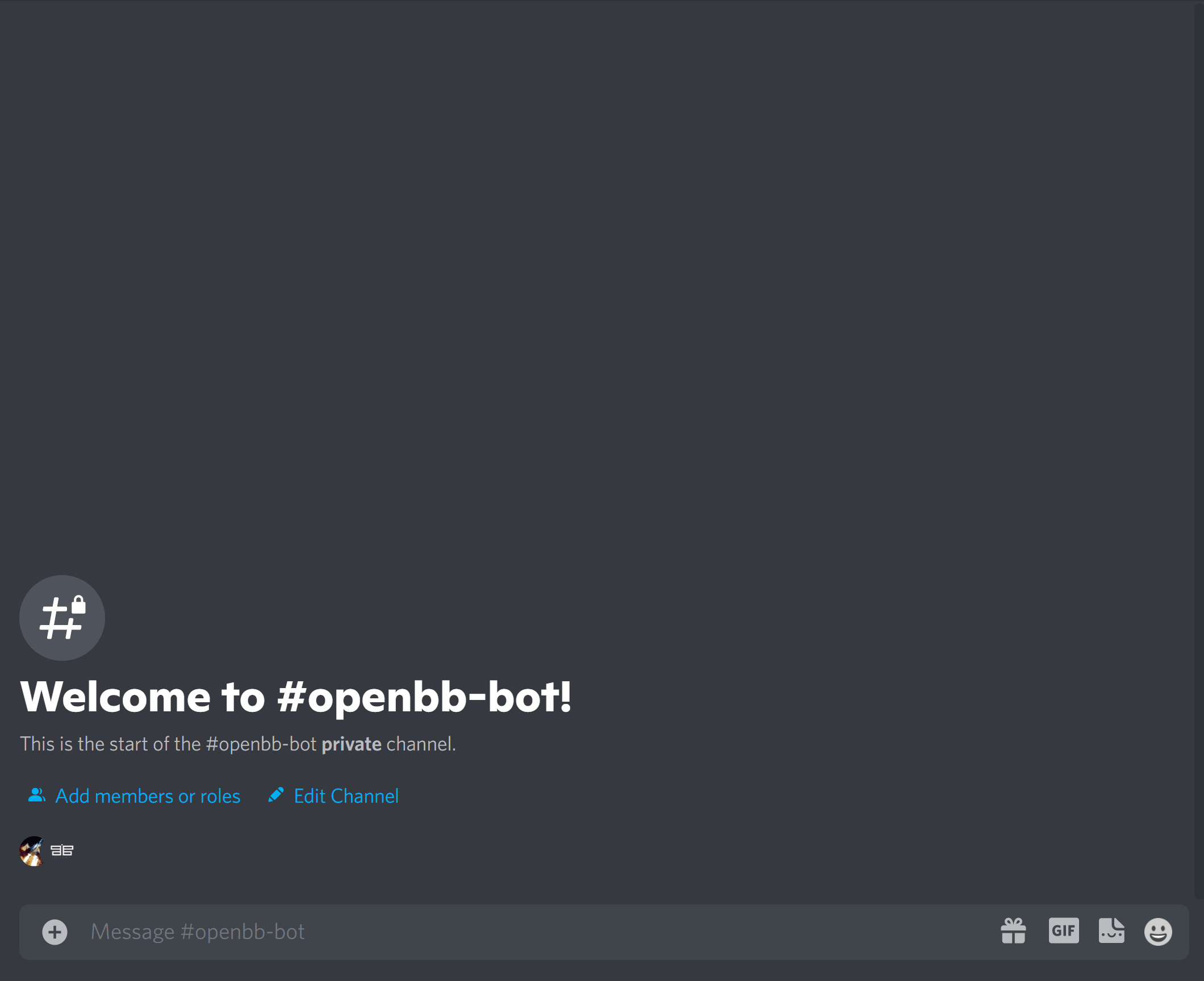 Watchlist (individual only)
Create your own personal watchlist comprised of multiple tickers. Then check their price, options flow, technical analysis indicators and even news! All of this relying on our /watchlist command.