Data
Access multiple data assets in one place - quickly and easily
Options
Get Access to 15m Delayed Options data and Live Flow Data.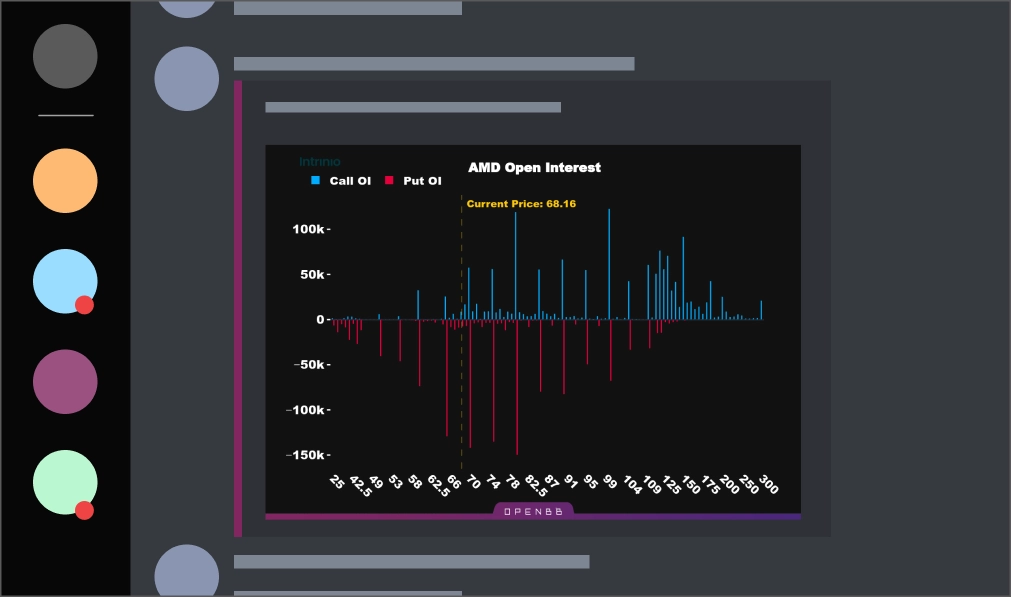 Darkpool
With OpenBB bot you get 15m delayed Darkpool data at your fingertips.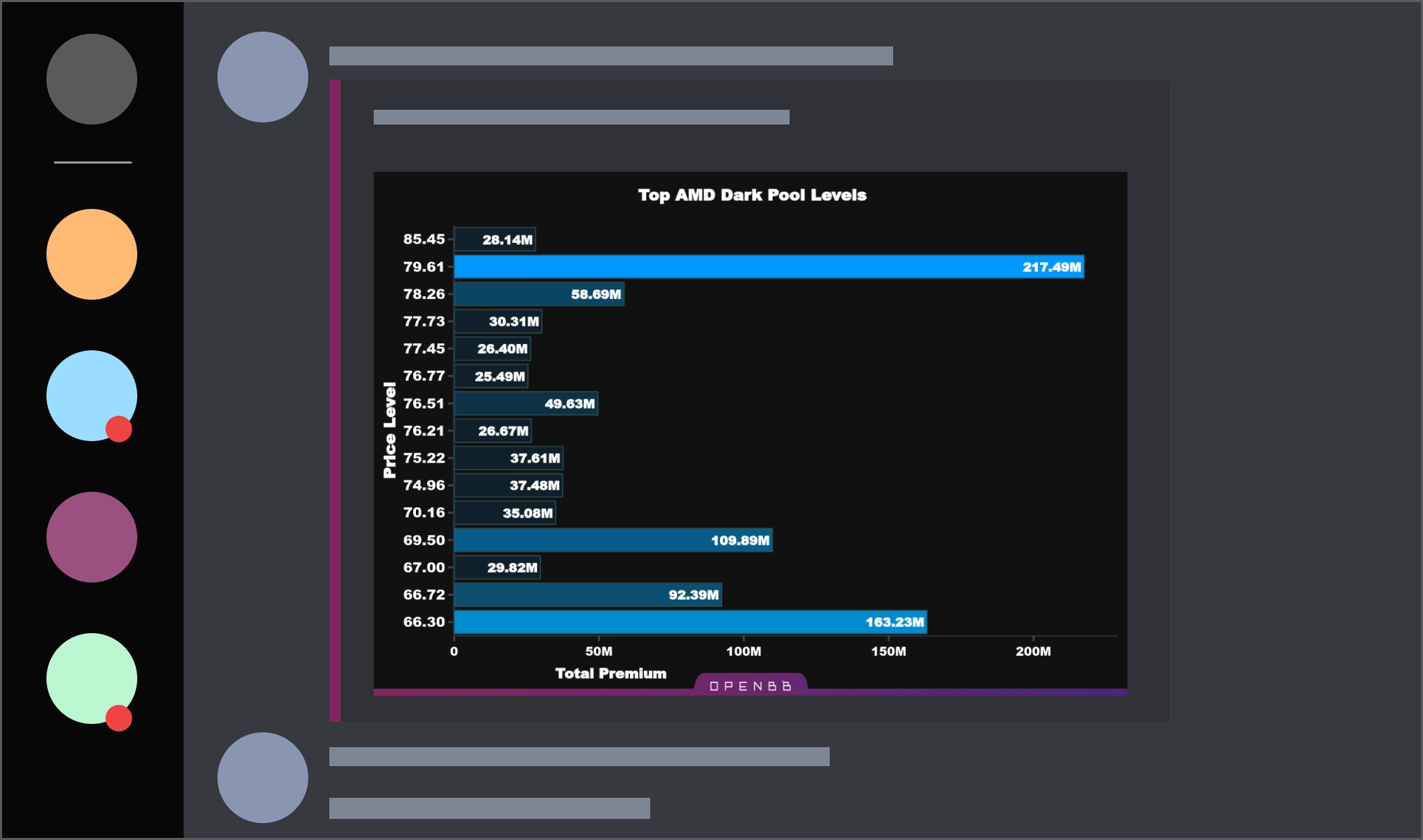 Screeners
Use the screener commands to quickly find After or Premarket Movers, Top Gainers, Golden Crosses and more!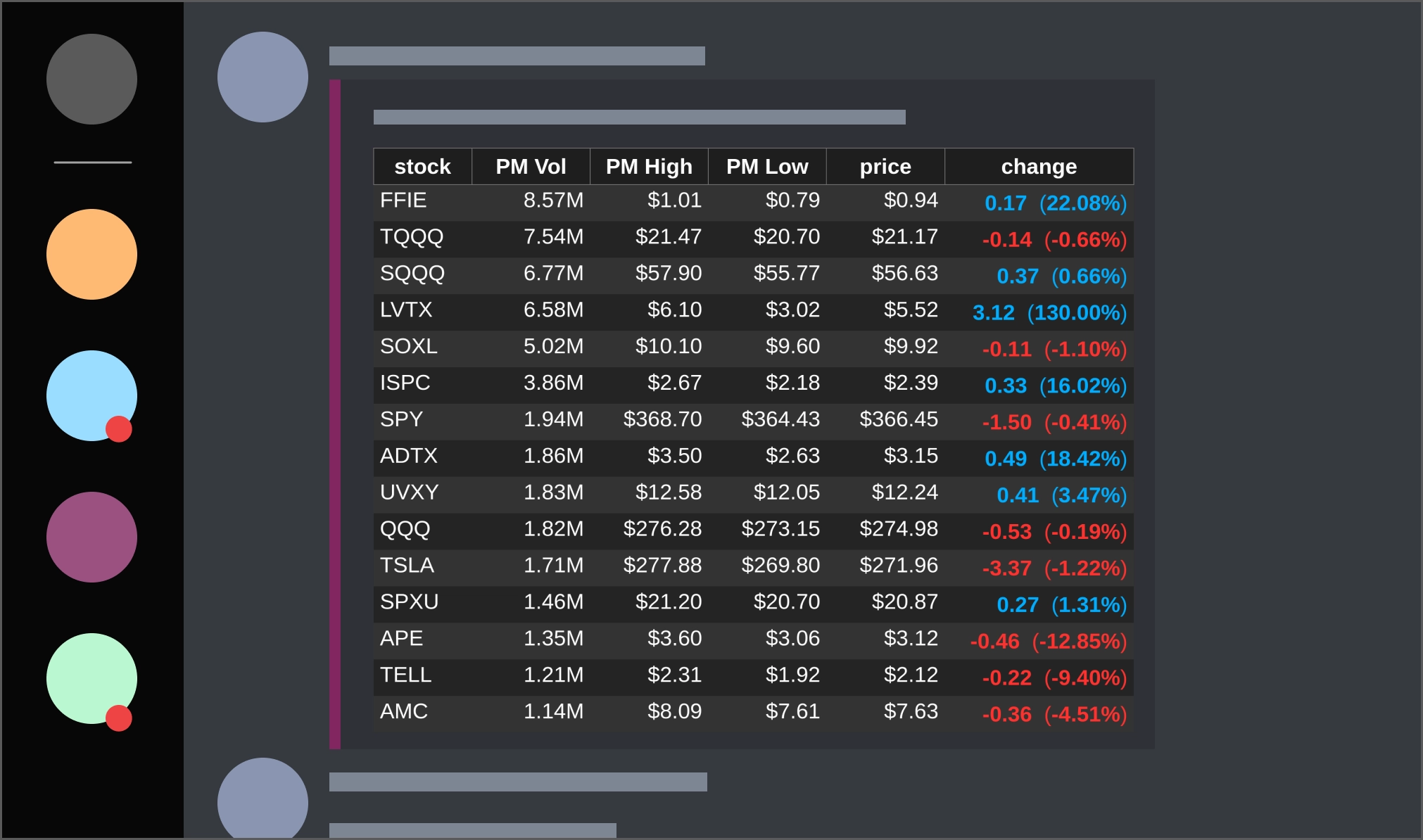 Crypto
Explore the world of Crypto with our best in class offerings.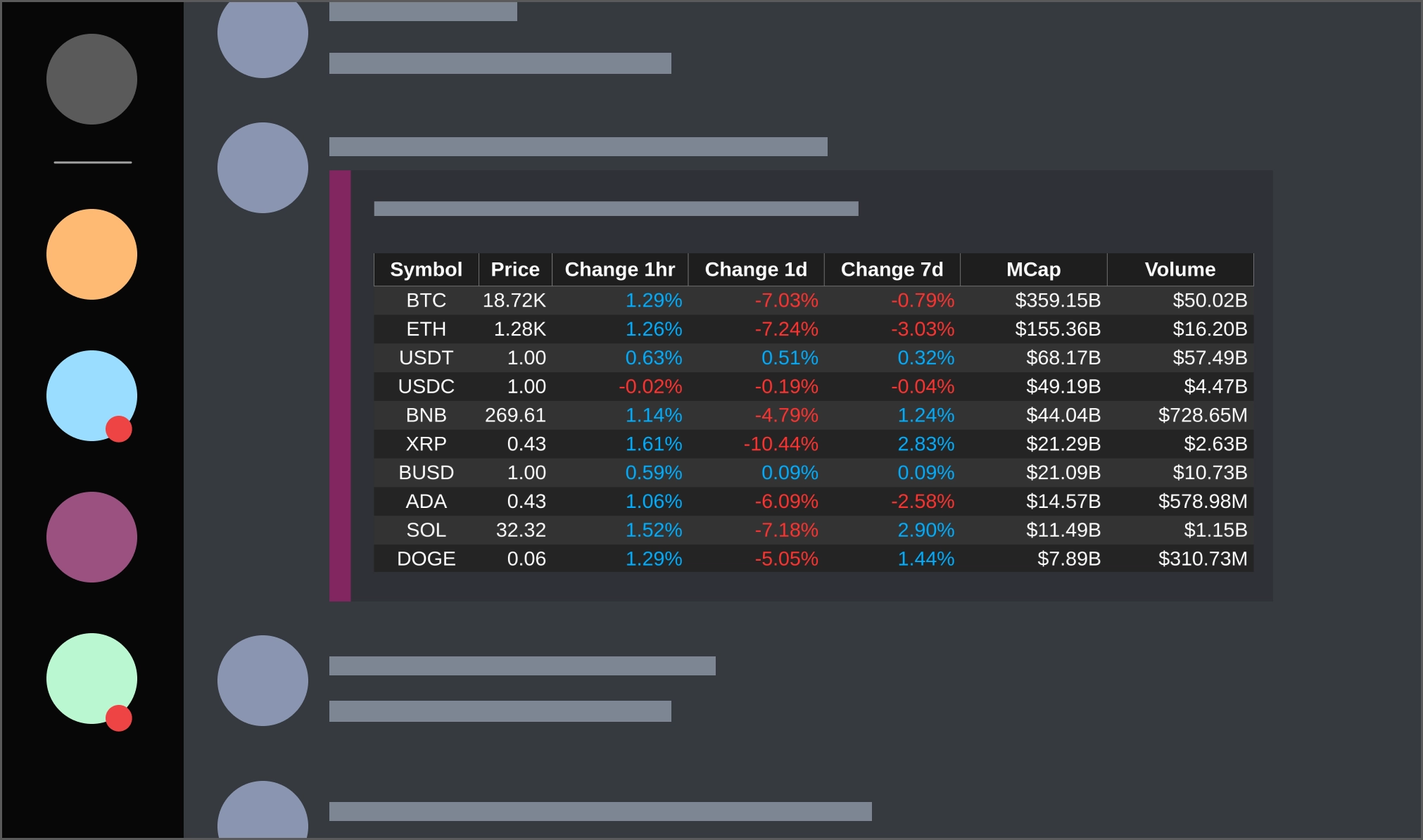 NFT
Quickly chart your favorite NFT floor price or get more info on your collection.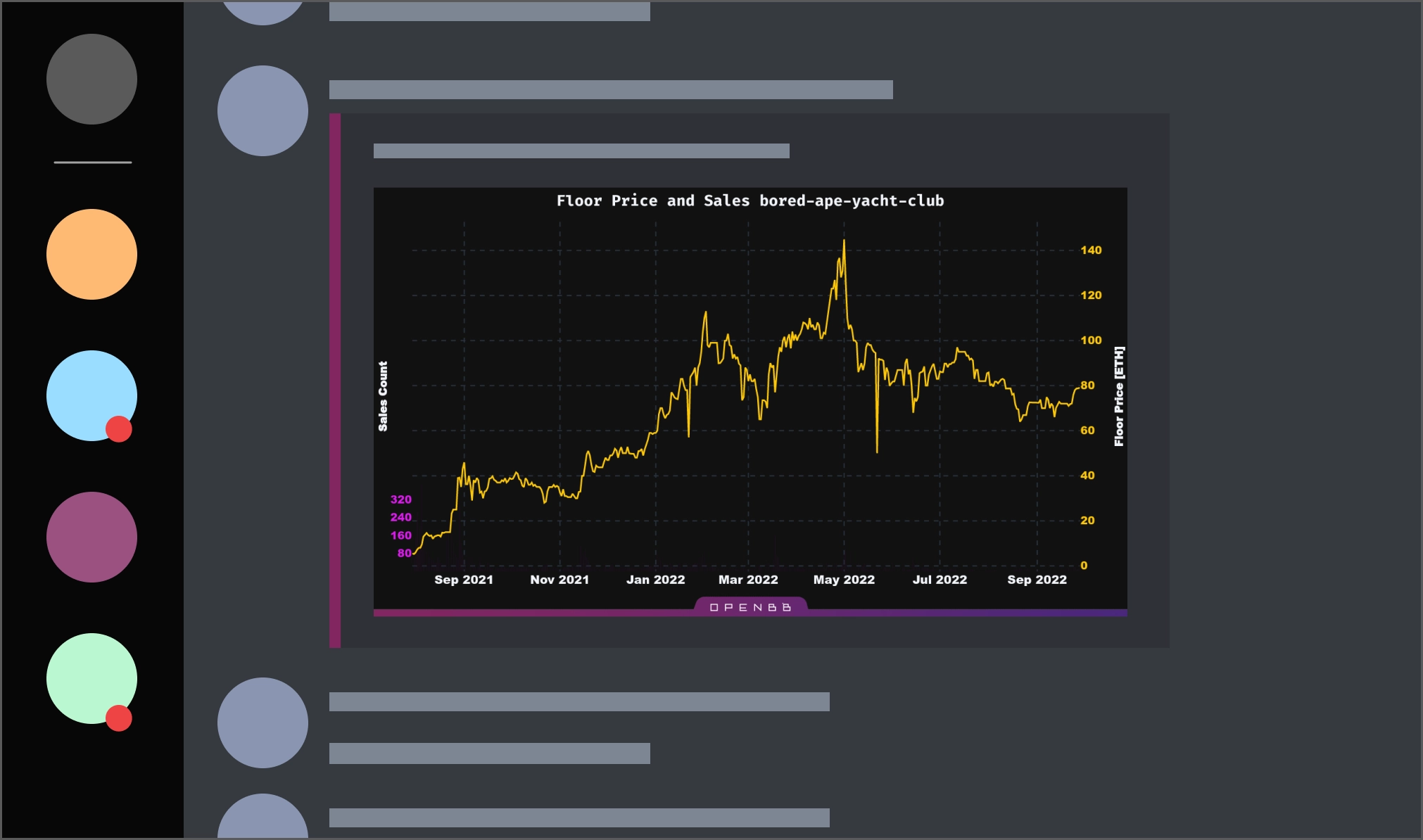 Short
Find the next squeeze or get the latest short rates on any stock.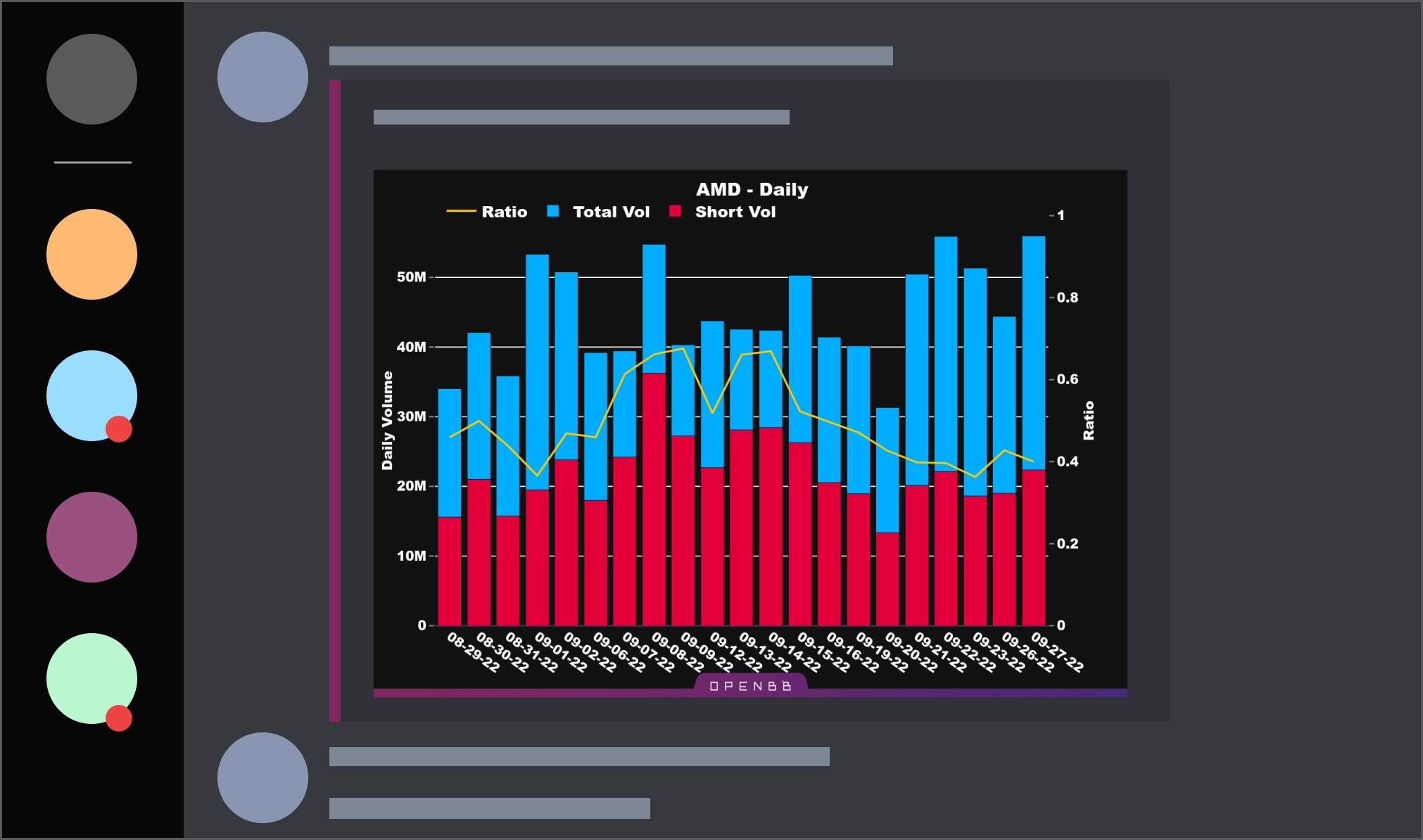 Economy
Get the daily calendar, check the latest yield curve, or just find the next FED meeting.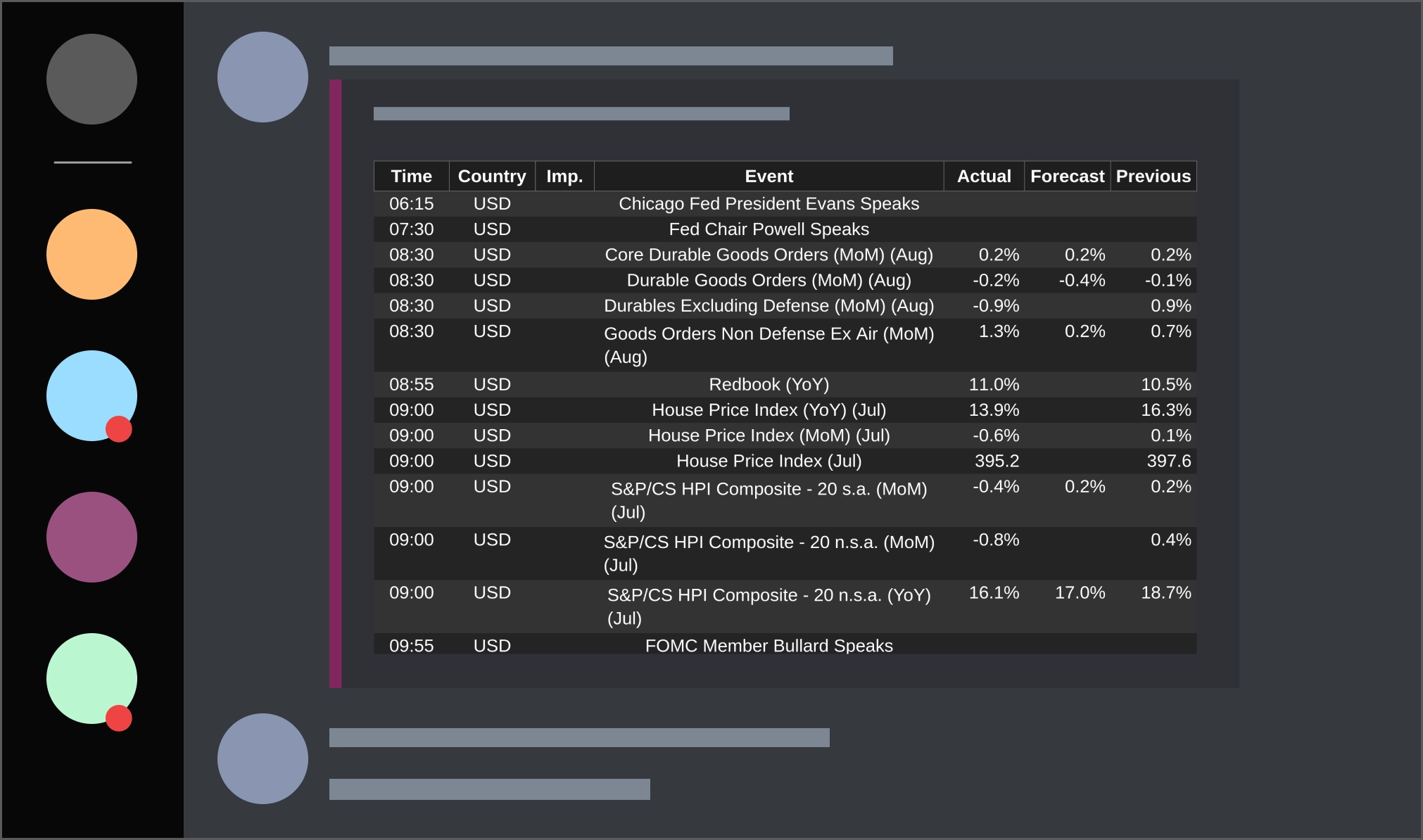 General
OpenBB Bot has tons of other features! Add us to your platform today to get started.