Features
Explore our wide range of distinctive features.
Time Series Analysis
Take historical data analysis farther with menus dedicated to algorithmic, quantitative, and technical analysis.
Create plots for any time series and overlay additional data to enhance your visualizations.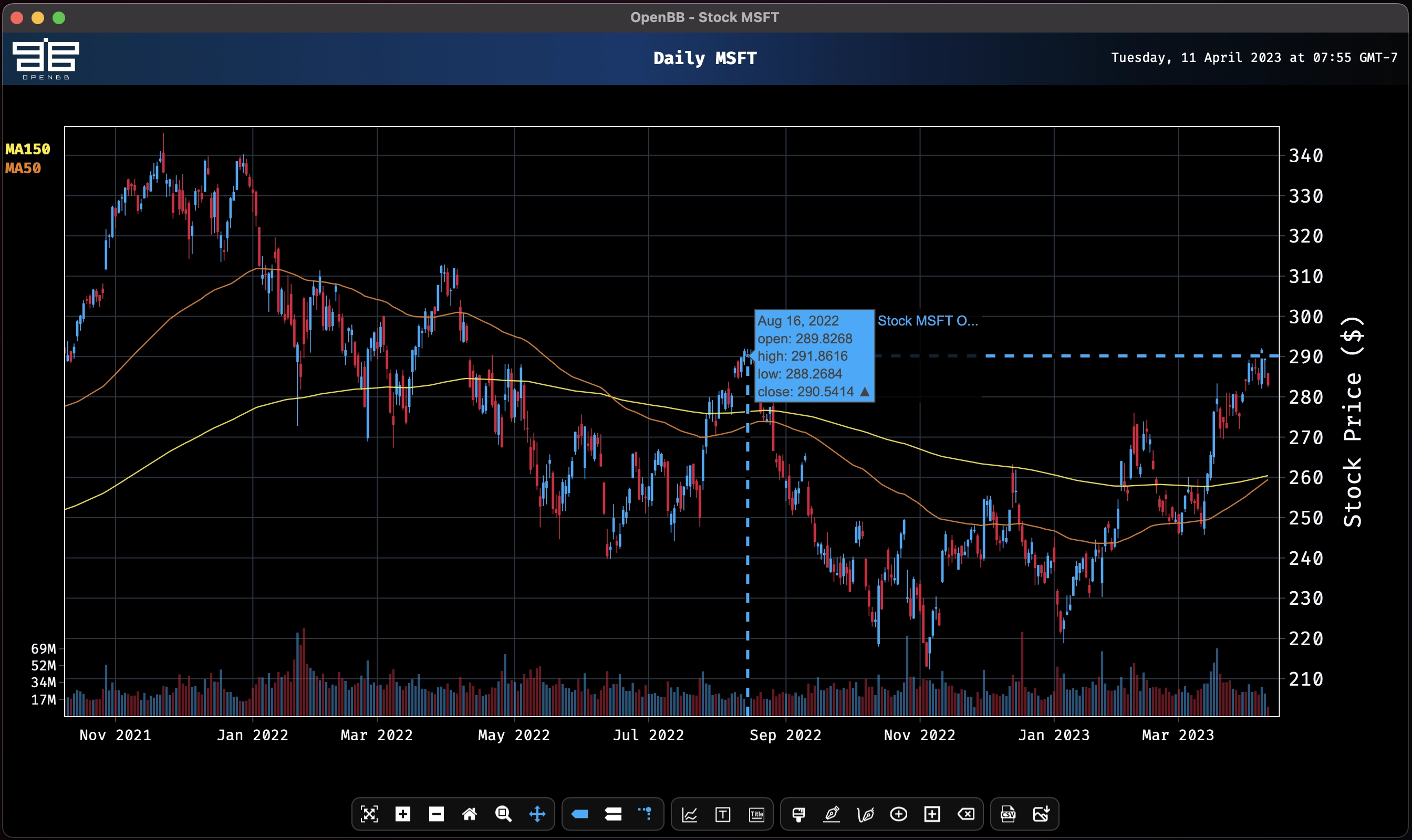 Current Events
Stay informed on the latest news and trends in the investment universe.
Dampen the noise of the news cycle by getting the stories that matter most to you.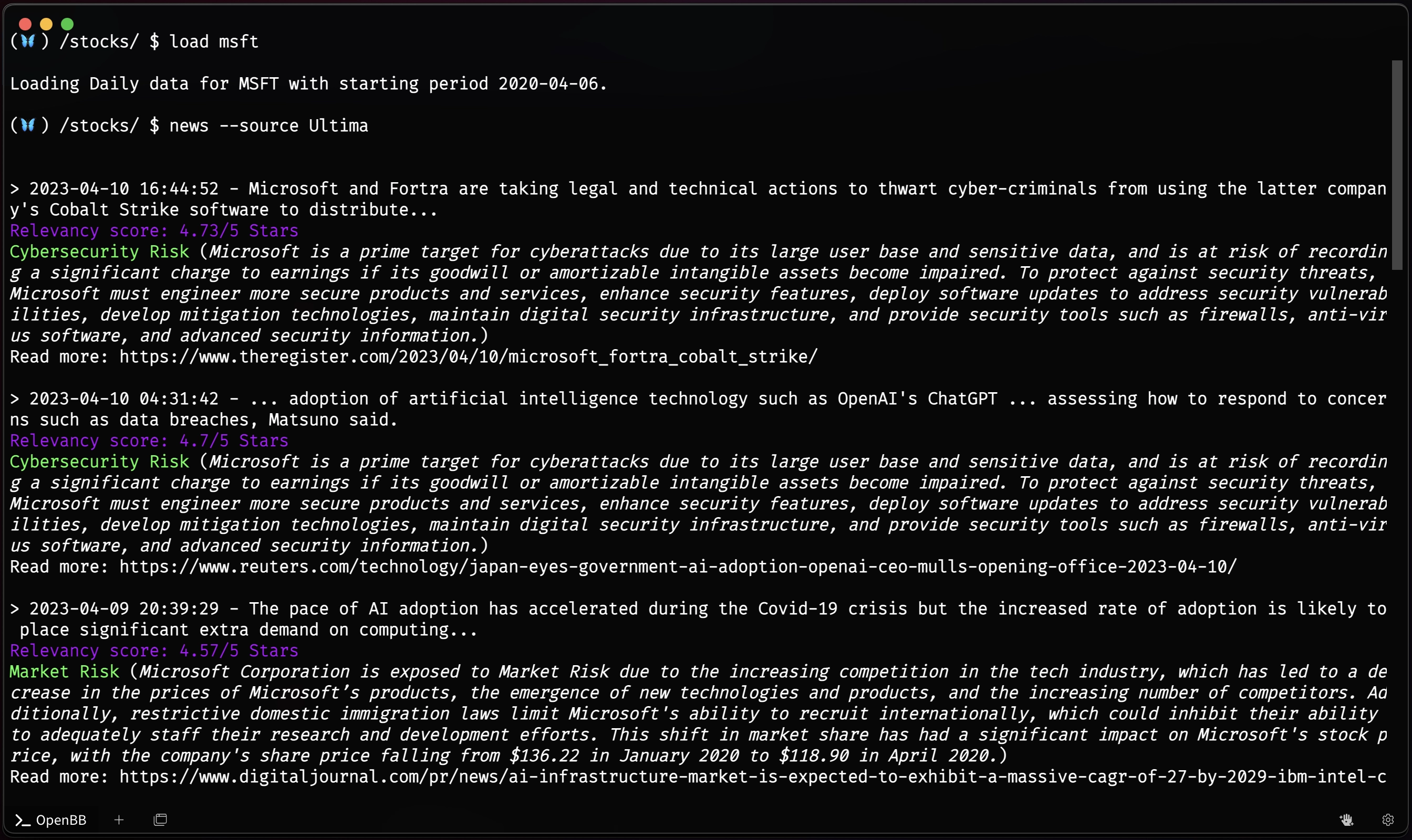 Discover
The variety of discovery tools help you find new ways to express a view on a trade.
Find your way through the digital asset universe.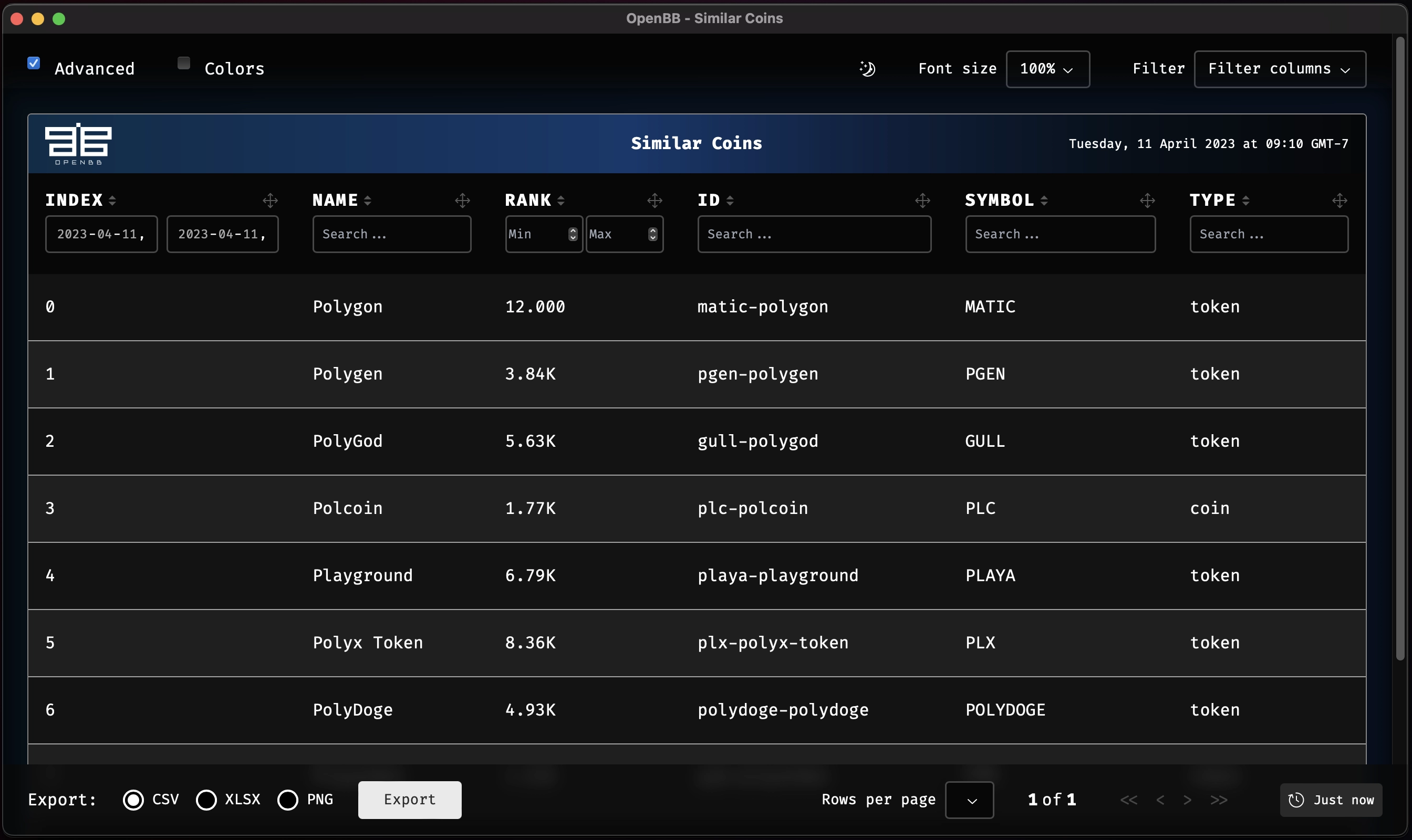 Automate
Increase efficiency by automating repetitive tasks and start your morning with an OpenBB Routine.
Capture an unlimited sequence of commands to create a repeatable workflow that is specific to your needs.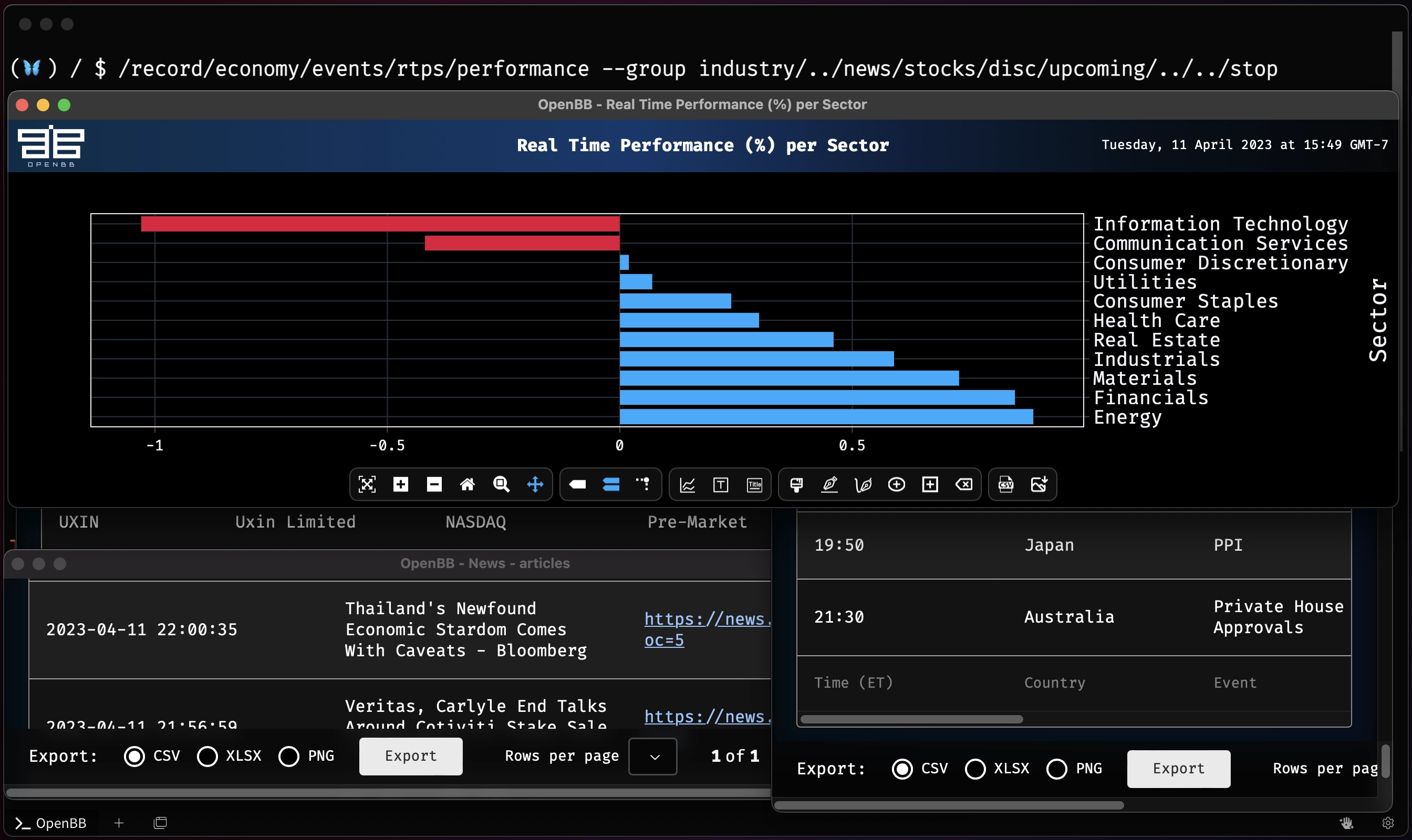 Portfolio
Understand exposures to risk with the portfolio optimization.
Plot the peak to through drawdown of a basket of assets.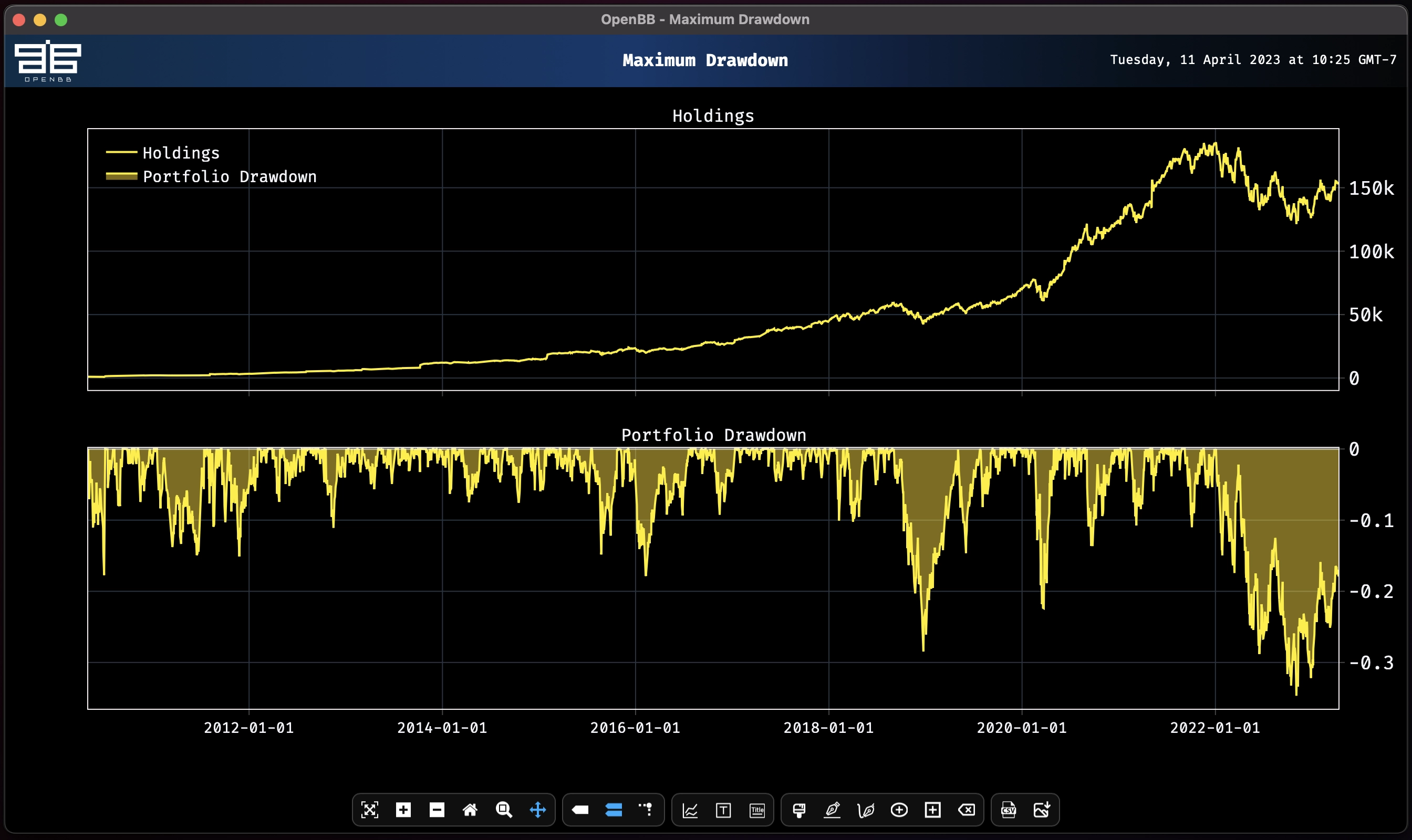 Bring Your Own Data
Export data to csv, json, xlsx files and import custom data sets in menus such as, Forecast and Econometrics.
The '--export' argument provides a method for saving the query results to a file or image format of your choice.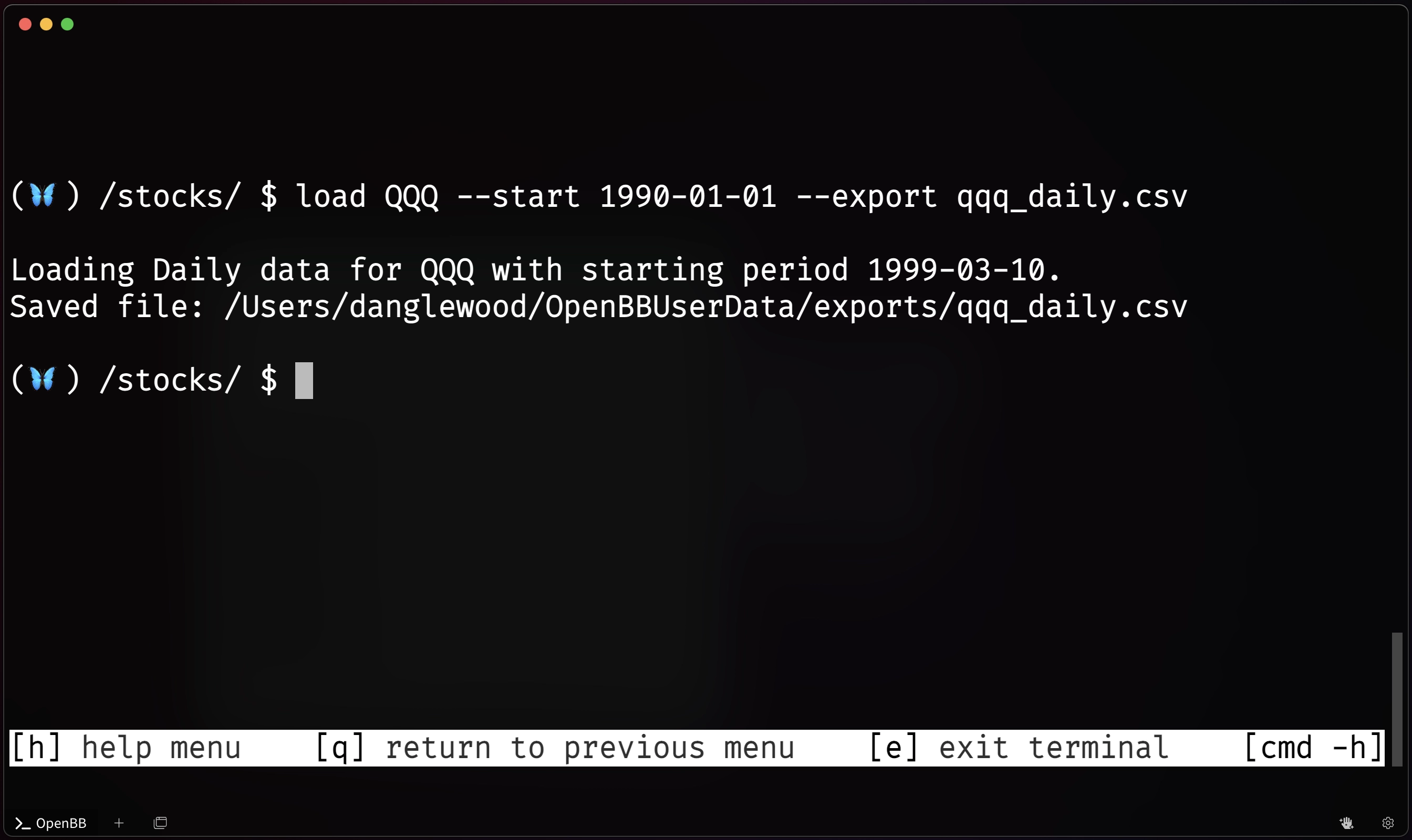 Machine Learning and Forecasting
Build and train models with any time series data to create forecasts, and add the power of Whisper AI to your analysis arsenal.
Summarize, transcribe and translate YouTube videos using Whisper AI to exponentially increase your ability to stay up with all the earnings calls for companies on your watchlist.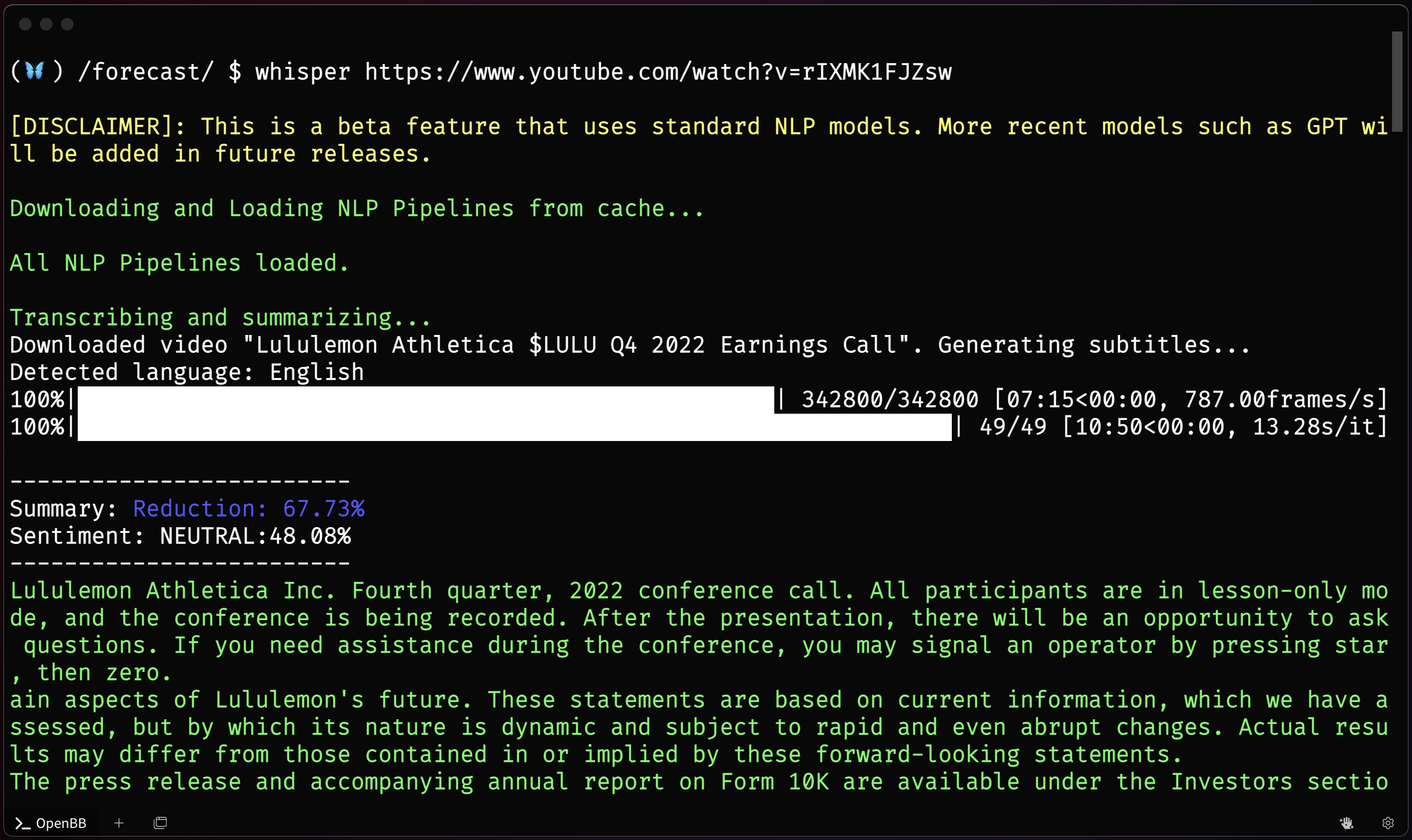 Create Custom Reports
Create your own custom reports and use the OpenBB Reports menu to turn them into shareable Notebooks and HTML files.
Try one of the templates from the Reports menu,